Nov 16, 2018
The UK graduate market is competitive, standing out as an attractive graduate to employers has never been so important.
As a graduate, you'll have;
A decent bunch of A-Levels, or similar 📝
and (hopefully) some work experience. 👔
So how can you stand out from the crowd? 🤔
➡️Editor's comments: Amanda Akien, Senior Marketing Manager at Randstad, (the largest recruitment agency in the world) has collaborated with Graduate Coach, the UK's No.1 Graduate Coaching Company, to outline to students and recent graduates five key areas that can help to make your graduate job applications a success!
So let's get started! 😀
#1: Express your passion for the industry, company and role
Put as much attention to detail into your applications as you do your Instagram account! 💯
It doesn't matter if your CV is printed on the finest Conqueror paper or if the job you are applying for was your childhood dream; if you're not able to explain your passion for the job and the organisation, you don't stand a chance.
➡️Employer Insight: Graduate recruiters are experts in identifying motivation and are looking for candidates with real desire to get the job and work for the organisation.
➡️Graduate Coach's comments: To be able to confidently articulate why you are the perfect fit for the job, first you need to ensure that the job is aligned with your skills, interests and ambitions.
Here at Graduate Coach, we conduct a 'skills audit' to help students and recent graduates identify what type of role is best suited to them.
Caption: Chris Davies, the founder of Graduate Coach conducting a 1-2-1 coaching session with a recent graduate. Find out more about Chris here
Based on the results of the skills audit, we then determine if you are:
A communicator.
A specialist.
A knowledge Architect.
Based upon the results we then advise candidates on the types of role that is best suited to them.
Then we provide comprehensive interview coaching so that the candidate stands the best chance of nailing the interview!
#2: Conduct adequate research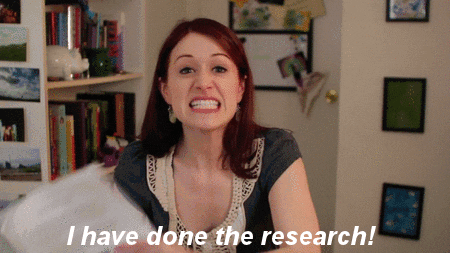 Whether you spent a week or a year researching for your dissertation, graduate employers expect candidates to be good at research. 🤓 They'll also expect you to spend a significant amount of time researching the organisation (not just reading the website) and the roles available.
You need to look at:
The key issues the industry is facing and what that might mean for the organisation.
Who the competitors are and how do they beat the competition!



If you don't know what's happening in the industry, you're at a disadvantage.

➡️Action Point: Read relevant articles/blogs from key industry experts on LinkedIn. The more you build your knowledge on these issues, the more chance you have of a successful application.
➡️Graduate Coach's Comments: According to CV library, candidates spend 36 minutes on average preparing for an interview. This is simply not enough time. We find taking a strategic approach to interview prep is most effective. Take a look at our interview preparation documents
#3: Take your time with each grad scheme application
Graduate applications can be tiresome especially with a busy social life and plenty of assignment deadlines.😴 However, do not rush your applications.
Treat each one like a final year assessment. Pay attention to spelling and grammar as well as writing the best answers and personal statements you can.
➡️Employer Insight: Put the time in and you might only need to submit a couple of applications as opposed to dozens.
➡️Graduate Coach's Comments: Once you have completed a skills audit and have identified which roles suit you, you'll find it easier to compile a shortlist of companies you wish to apply for.
Then you'll need to create an achievement based CV. One that demonstrates to the employer that you would thrive in the position. Here you'll find a comprehensive guide to creating a strong graduate CV.
#4 Know what the graduate recruiters are looking for
Obtaining that all important graduate role (you know, the one that will be the envy of classmates and will put a smile on your parent's faces for the next three months 😜), is not just about your qualifications or whether you get a 1st, a 2:1 or a 2:2.
It is about the other skills and characteristics you have developed throughout your studies, work experience, voluntary work, or hobbies and how you'll apply those attributes to thrive in your graduate role. 😀
The application procedures of major graduate employers will cover:
Personality profile or aptitude tests
➡️Employer Insight: Be prepared with detailed examples of competencies such as 'teamwork' or 'problem-solving' on an application form or during an interview.
➡️Graduate Coach's Comments: Students and graduates that work with us tend to be worried about the types of interview questions they'll be asked and fear not being able to answer them on the spot.

Therefore, we put together an essential guide to interview questions! It gives model answers to 40+ graduate interview questions. Email us to request a free copy of the guide!
#5 Brush up your commercial awareness skills
Whichever sector your graduate job falls under, graduate employers like graduates who are commercially aware.
This is an insight into how organisations operate, what is happening in the business world and the impact this could have on their business and industry.
➡️Employer Insight: leverage your linguistic skills! A second language can be useful for global organisations especially if you would like to work internationally in the future. 🌍
➡️Graduate Coach's comments: When preparing answers to the interview questions you are most likely to be asked, demonstrate your level of commercial awareness by referencing facts and figures about the company or industry.
➡️Editor's comments: That's all folks! Thanks for reading this blog post. We really hope you'll be able to apply these insights to your graduate applications!
Before you go…. 🤗

Randstad has a number of graduate-level vacancies on their website so check those out if you are looking for your dream graduate job.
They also recruit on behalf of a number of graduate employers including Ford and Ford Credit:
Ford

: Current graduate roles available include: marketing, sales and IT coming soon.
Ford Credit

: has current roles in business, finance and IT.
Also…
If you are a career-driven student or recent graduate who wants to land the graduate job of your dreams, check out Chris Davies' (the founder of Graduate Coach) eBooks on Amazon.
And last but not least…
Share this post with all your friends on Twitter (because sharing is caring!😍)